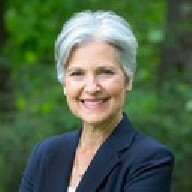 St. Vincent | Fisher Mansion, 420 Sunset Ave
Are you out of mind, Dad?

I thought you are a smart guy, dad. Turns out, thats not true.


Denkst du wirklich...

She was your mother, boy. It's just such a short time since...

Short time? You got involved with Politics, elected to Congress, became the longest serving Congressman and elected to the Presidency...

... und nennst das "kurze Zeit"?

It were only six years.

Und ich habe mich in Arbeit gestürzt.

Thats right - and now, I'm fine with it, we discussed that.

Du hattest deinen Weg, ich hatte meinen Weg, aber was ich Weihnachten gesagt hatte, meinte ich auch so.

And you are ok with this also?

Well, that's not what I thought.

Das hat man definitiv gemerkt!

Of course, darling, everything's fine.

Yea, but next time please call me in advance.


Ich habe noch nicht einmal einen Anzug dabei.

Next time? Are you sure you told him what's going on?

Yeah, I am.


Aber ich fürchte, mein Sohn ist über uns nicht ganz so zuversichtlich?

Hey, thats not what I said!

So what do you say, Tim?

Dass ihr mich das nächste Mal früher über solche Anlässe informieren sollt natürlich.