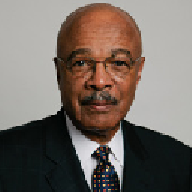 Guter Stil
Display More

Ich bin ja mittlerweile doch schon drei Jahre in Astor dabei, aber aus diesem WhatsUp kann ich leider ebenso wenig schlussfolgern wie aus der dazugehörigen Rede. Was bitte sind RINOs, und was heißt "anticäisch"?

Ich bin ja ziemlich erschüttert über Nicolas Frederik Henry Dietz: Posting hier.
Erstens: Direkt am Anfang des Threads steht ausdrücklich geschrieben, dass dort gerade keine Entwürfe hingehören.
Zweitens: Verwundert es mich, was so schwer an Copy and Paste ist. Ich habe den Entwurf ja schon erstellt. Du hast überhaupt keine Arbeit damit und wie gesagt jeder, der irgendwie einen IQ über Körpertemperatur hat, ich entschuldige für diesen Ausdruck, sollte in der Lage für C&P sein, wenn nicht andere schwerwiegende Gründe vorliegen.

Dieses Problem hat leider einen alten Hut.

Ist es gute Sitte, politische Statements aus dem SimOff in eine SimOn-Signatur einzubauen?

Man betrachte die Signatur von Gaultier und dessen Bezugnahme auf Kurdistan. Warum steht das in einer SimOn-Signatur?

Das Thema hatten wir schon mal mit einer Signatur von mir...

RE: S. 2020-029 Congressional Officers Accountability Bill




Hm...bin vielleicht etwas schlecht drauf heute...

Wer auch immer es gemacht hat: Die Tags in Serena sind wunderbar.

Denton wars, glaube ich.

A man from the south creates the CSA. Well done!

Wer soll's denn sonst machen? Die Abkürzung war natürlich absolut nicht beabsichtigt...

Gefällt mir!




Aber Achtung: 25th of June, sonst sind wir zu spät.

Mist, er hats bemerkt!

Laugen wie ein Uchs.

Iich dachte, das heißt "utz, utz utz."