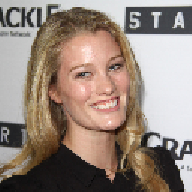 The People of the United States v. Nicolas F. H. Dietz Sr.

Mr Clerk Ramirez, ich beantrage eine Beratung der Parteien und das Gerichts über die Fortsetzung des Verfahrens.


Mr Clerk Ramirez, ich beantrage eine Beratung der Parteien und das Gerichts über die Fortsetzung des Verfahrens.


Wir sind ganz Ohr.

Aus unserer Sicht käme die Bestellung eines Magistrate in Betracht.

Nun, dann wollen wir den Chief Judge mit der Bestellung eines Magistrate Judge bemühen?

Ich denke, das wäre sinnvoll.


Let's get this done quick. Clerk Ramirez informierte mich, dass Counselor Huang für die Vereinigten Staaten beantragt hatte, einen Magistrate für das Verfahren zu bestellen, nachdem Judge Kingston seinen Pflichten nicht mehr nachgekommen ist. Ist das richtig so und findet auch die Zustimmung der Verteidigung, Counselor Gaff?

Your Honor, ich sehe keine Alternative.

Ich würde Ihnen gerne aushelfen, aber mein Terminkalender ist voll.

Bei anderen Bundesrichtern sieht das auch nicht anders aus, wir sind einfach unterbesetzt. Anyway, haben Sie denn Vorschläge zur Person oder soll ich das veranlassen?

Alternativ könnte ich Ihnen vorschlagen, The Hon. Jonathan B. Coolidge das Verfahren zu übertragen, sofern dies - auch in Hinblick auf Chp. III Sec. 3 Ssc. 3 FJA - auf Ihre Zustimmung stößt.

Your Honor,




gerade die Regelung auf die Sie verweisen, macht das ganze doch unmöglich.




Ich schlage vor stattdessen Mr. Chester J. Witfield als Magistrate Judge zu berufen.

Counselor,
objection overruled, sozusagen: Die Vorschrift ist eine Soll-Bestimmung, eine begründete Abweichung ist also grundsätzlich möglich - und ich sehe hier eine Situation, die dafür geeignet wäre.

Your Honor,




unsere Verfassung sieht sehr viele "Soll-Bestimmungen" vor, die wir als muss betrachten. Warum sollte es in einfachen Gesetzen anders sein?




Auf dem Territorium der Vereinigten Staaten soll keine Form von Sklaverei [..] stattfinden.




Ist das nur ein gut gemeinter Rat der Verfassung, von dem wir abweichen können, wenn es uns gelegen kommt?

Das Verfassungs-Soll wird gemeinhin als Muss verstanden, Counselor. Diese Wertung würde ich aber nicht auf ein Gesetz erweitern, schon gar nicht, wenn der zwingende Ausschluss doch gerade eine Section weiter zwingend mit "darf nicht" geregelt ist.

Your Honor,




Sie haben nach unserer Zustimmung gefragt. Ich habe einen Gegenvorschlag gemacht. Von unserer Seite aus liegt die Entscheidung damit beim Hohen Gericht.