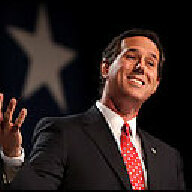 El Conjunto | Headquarters of the Republican Party of New Alcantara
Ich denke dann wäre das geklärt, nicht wahr Roger?

Das sehe ich ähnlich! Ich kann dahinterstehen, wenn die SCU den Housepräsidenten stellt, aber ich sage auch sehr klar, dass unsere Unterstützung nicht kostenlos sein wird.

Was Roger damit sagen will ist, dass wir beide uns bereits inhaltliche Gedanken gemacht haben und uns natürlich im Gegenzug wünschen, dass Sie diese Vorhaben unterstützen.




Für mich stehen drei Punkte im Vordergrund:




1) Ein Untersuchungsausschuss über die Budgetaffaire.




2) Ein neues Budget auf den Weg bringen.




3) Kompletter Import/Export Stopp von Drogen.

Von meiner Seite wären es zunächst eine Reform des Gay Marriage Act und mit Reform meine ich im Grunde eine Abschaffung und ein deutliches Erschweren bei Abtreibungen. Dort sehe ich höchstens eine Toleranzmöglichkeit bei Lebensgefahr der Mutter und bei Vergewaltigungen bis zur zwölften Woche. Wichtig bleibt aber, dass sie Illegal bleibt und bis zur zwölften Woche toleriert!

Es stimmt mich traurig Roger, das du immer noch in den eingefahrenen Denkmustern zwischen Republikanern und der SCU denkst. Unsere Gemeinsamkeiten sind das was uns stark machst und die letztendlich auch einen grundlegenden politischen und gesellschaftlichen Wandel in unserem Land erreichen können.




Ihr wollt also den Freedom of Marriage Act reformieren oder gar abschaffen, oder wie darf ich das verstehen ? Die Heirat an sich ist ja Angelegenheit der Bundesstaaten.




Die anderen Punkte kann ich so mittragen, wobei es meiner Meinung nach einen Untersuchungsausschuss über dem gesamten Sumpf der Amada Avenue einschließlich des Weißen Hauses geben sollte.

Das stimmt Jacob, es gibt Gemeinsamkeiten und das ist der Grund, warum wir hier sitzen! Aber lieben müssen wir uns deswegen längst nicht! Und immerhin wirst du Speaker und das ist doch ein enormer Erfolg für die SCU, zu der wir verhelfen.




Der Gay Marriage Act gehört aus meiner Sicht abgeschafft! Er zwingt die Bundesstaaten, geschlossene Ehen aus anderen Bundesstaaten anzuerkennen und das gilt auch für die sogenannte Ehe zwischen Sodomiten. Eine Abschaffung ermöglich es den Bundesstaaten frei zu entscheiden!

Was ist eure Alternative, wollt Ihr einen Demokraten zum Speaker wählen ?




Da bin ich ganz deiner Meinung Roger, die Bundesstaaten sollten nur Ehen anerkennen müssen die auch auf Ihrem Gebiet rechtsmäßig geschlossen werden können.

Untersuchungsausschuss über dem gesamten Sumpf der Amada Avenue einschließlich des Weißen Hauses geben sollte.


Wir brauchen nur ein klares Untersuchungsziel, das wir möglichst auch in 2 Monaten durchsetzen können.




Was ist eure Alternative, wollt Ihr einen Demokraten zum Speaker wählen ?


Die Alternative wäre doch erstmal ein Republikaner




Wir sind uns also zumindest einig, dass du unsere Punkte mittragen möchtest. Was sind denn deine eigenen Vorhaben?

Ich werde meinen Schwerpunkt auf den Bürokratieabbau und eine weitreichende Arbeitsrechtsgesetzgebung setzen.

Das ist zwar sehr grob, aber klingt nicht danach, als müsste ich mich da quer stellen.

Da stimme ich Leanne zu! Erst mal klingt es nicht danach, nur würde ich es dann gerne lesen bevor ich entscheiden werde aber das versteht sich ja von allein!


Gentleman, es erfreut mich sehr, das Sie meinem Ruf folgten. Wir müssen uns als Konservative wieder stärker profilieren. Weg mit allem was Wischi-Waschi ist. Knallharte konservative Standpunkte, dass ist es was die Wähler von uns erwarten. Dazu gehören Punkte wie die Todestrafe, Schutz der Familie, Verbot der Sodomie, Beibehaltung unserer Bewaffnung. Was unseren Bundesstaat angeht, so müssen wir uns ebenso stärker profilieren.Wir müssen unsere heimische Welt, der Rinder und der Bodesschätze mehr betonen.

Das sehe ich auch so, Mr. Dietz. Ich schlage deshalb eine Kampagne zum Thema Abtreibungsrecht vor. Damit dürften wir einen gesellschaftlichen Nerv treffen, vor allem angesichts der demokratischen Dominanz.