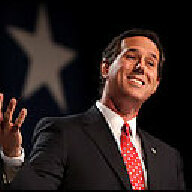 El Conjunto | Headquarters of the Republican Party of New Alcantara
Ich würde gerne mit so vielen von euch wie möglich besprechen, wie es nach der Wahl weiter gehen kann und soll!

Handlung

Man bereitet sich schon früh auf die Gouverneurswahlen im März vor.

Handlung

Ist in der Nähe gewesen und hat sich entschieden, in ihrer alten Wirkungsstätte nach dem rechten zu sehen.

Handlung

Sitz mal wieder in der Lobby, schaut die Fernsehübertragungen und ist fassungslos ob der Ereignisse in Astoria City.




Handlung

Sieht die Blonde Dame in der Lobby und setzt sich dazu.




Unglaublich was da wieder passiert ist, nicht wahr?

Handlung

Lässt es sich nicht nehmen, für die Unterstützung zu danken - eigentlich hatte er damit gerechnet, dass die NA Republicans lieber einen der konservativeren Kandidaten gesehen hätte, die er besiegt hatte.

Handlung

Hätte Glenwood niemals während den Vorwahlen unterstützt, aber nach den Vorwahlen zählt nur noch wer Republikaner ist und wer nicht.

Handlung

Lädt Jacob Manson Parker: hierher in seine alte Wirkungdstätte ein, um über sein Angebot, eine gemeinsame Fraktion im nächsten Kongress zu bilden, zu diskutieren. Roger Pollok: darf dabei natürlich nicht fehlen.

Handlung

Ist natürlich im Hauptquartier anwesend

Handlung

Nimmt die Einladung an und plaudert zunächst mit einigen ehemaligen Parteifreunden aus NA, ehe er zu Mrs. Corft und Mr. Pollok dazustößt.

Handlung

Kommt gleich mit drei seiner Mitarbeiter im Schlepptau zu dem Treffen und begrüßt Jacob freundlich

Willkommen, Mr. Parker. Darf ich Ihnen eine Erfrischung anbieten?

Ein Glas O-Saft gerne, immer noch Squeeze oder trinkt man hier jetzt Knight ?

Da bin ich ehrlich gesagt überfragt...




Handlung

Blickt fragend zur Dame hinüber, die für das Office Management hier in der Zentrale verantwortlich ist, und deutet ihr ein Glas O-Saft zu bringen. Ordert für sich selbst ein Glas Wasser. Danach nimmt sie gegenüber von Parker Platz.




Roger und ich habe bereits besprochen welche Punkte uns in einer Zusammenarbeit wichtig wären. Ich möchte aber gerne dem Gast dazu das erste Wort überlassen.

Handlung

Von seinem Platz aus ordert Roger freundlich per Handzeichen einen großen Kaffee. Dabei kommt es zu eines lustigen Kommunikation zwischen der Dame, die für das Officemanagment zuständig ist und Roger, aber schließlich bekommt Roger seinen Wunsch erfüllt. Danach wartet er gespannt auf Jasons Vorschläge.

Wir Konserative haben nach langer Zeit wieder eine Mehrheit im House, der Präsident muss sich also jetzt um die Zusammenarbeit mit uns bemühen. Deshalb sollten wir nun geschlossen als konservative Abgeordnete in einer gemeinsamen Fraktion auftreten. Als ersten Schritt würde ich vorschlagen, uns auf einen Kandidaten für das Amt des Speakers zu einigen.

Handlung

Sieht zu Roger hinüber.




Wir haben das bereits kurz besprochen und am fairsten wäre es wohl, dem Kandidaten mit den meisten Mandaten den Vortritt zu lassen.