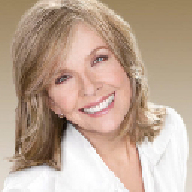 XXXVII. President of the United States
Handlung

In Bezug auf die Rede des wiedergewählten Präsidenten applaudiert Huang wie es sich gehört




Aber ein Colt in der Jackentasche ist im Angesicht eines bewaffneten Einbrechers eher dazu geeignet, sich, seine Familie und sein Eigentum zu verteidigen, als ein Anruf bei der Polizei, die erst eine Viertelstunde später überhaupt vorgefahren kommt.


Ich bitte Sie einfach mal daruf ihre Waffe wie es sich für einen guten Astorier gehört einfach offen zu tragen.

Besonders nützlich ist so ein Colt in der Jackentasche, wenn man im Bett liegt, da ist eine Schrotflinte neben dem Bett sinnvoller.

In [definition=4]Laurentiana[/definition] ist der Waffenbesitz ein Grundrecht, was mir völlig ausreicht. Wenn das in der Bundesverfassung stehen würde, wäre es nett - aber da der Bund keinerlei Gesetzgebungskompetenz in diesem Bereich hat, sehe ich das relativ entspannt.