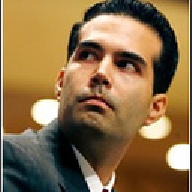 Mr Speaker,




in meiner Funktion als Dean of Senate stelle ich hiermit fest, das Senator Schreiber sein Amt als President of Senate verloren hat, da er seit dem 7. September unangekündigt den Geschäften des Senats ferngeblieben ist.

Mr President pro tempore,
in diesem Fall wäre es angebracht, eine Neuwahl vorzunehmen.

Mr. Speaker,




da der Dean wieder anwesend ist, will ich ihm nicht erneut ins Handwerk pfuschen und seinen Unmut riskieren.

Mr President pro tempore,
ich bedauere zu tiefst, diesen Hinweis geben zu müssen, aber ich bitte Sie, die Mitgliedschaft des Senators von [definition=6]Serena[/definition] zu prüfen.

Honorable Senators,




ich ersuche einen Senator auch an dieser Stelle darum, die Wahl zum Senatspräsidenten durchzuführen, da mir selbst die Leitung verwehrt ist.

Senator Xanathos, ich danke für den Hinweis.

Mr. President,




Es mag kleinlich wirken, aber ich möchte dennoch darauf beharren die gesetzlich festgeschriebene Form der Vereidigung für Senatoren einzuhalten.




Mr. Speaker,




ich erkenne zwei Probleme hierin: Erstens die zeitliche Aufforderung vor der Zeit zu einer späteren Eidleistung. Jedoch gab es dies bereits mehrfach im Senat. Wenn Sie wollen, suche ich Ihnen die Präzedenzen heraus.




Zweitens die eigene Einladung zur Eidleistung. Denn streng genommen endet meine Amtszeit als Senator mit dem Monatsende, auch wenn ich wiedergewählt wurde. Da ich ganz streng formell mit dem Monatsende nicht mehr Mitglied des Senates bin, kann ich auch nicht die Position des President pro tempore ausüben. Daher müsste ich warten, bis irgendjemand anders diese Position einnimmt.




Ich habe mich dazu entschlossen, diese beiden Probleme gemäß dem Gewohnheitsrecht aufzulösen: Als President pro tempore vor dem Ende der Amtszeit zur Eidleistung auffordern und mit dem neuen Monat dann die Eidleistungen erwarten und - in meinem Falle - selbst durchführen.




Flankiert wird dies damit, dass es keinerlei Veränderungen im Senat gab, da Mr. Parsons und ich selbst wiedergewählt wurden.
Der Hauptgrund, ebenfalls streng formaler Art, ist jener, dass es zum Monatsende überhaupt gar kein Kongresspräsidium gibt, denn die Amtszeit des Speakers endete mit dem Monat und er muss erst neu in dieses Amt gewählt werden. Im Senat dasselbe.




Und da ich hier spreche, können Sie sich denken, wie ich die Frage für mich selbst beantwortet habe, OB ich rechskonformes Mitglied des Senates bin.




Congressman Clark,
wie ist Ihre Meinung als ehemaliger und wohl auch künftiger Speaker dazu?

Mr President pro tempore,
die Problematik dieser Vorschrift haben wir nun mehrfach festgestellt. Der Senator for [definition=5]New Alcantara[/definition] ist gemäß den Standing Orders amtierender Dean of the Senate. Es wäre also nach strenger Auslegung seine Aufgabe gewesen, zur Eidesleistung aufzurufen.
Der Senat muss hier selbst entscheiden, welche Form der Auslegung er präferiert.

Mr. President,


Es wäre also nach strenger Auslegung seine Aufgabe gewesen, zur Eidesleistung aufzurufen.


Das sehe ich ebenfalls so. Der Senat ist ja gewissermassen nicht meine Baustelle, wenn er es aber wäre, so wäre ich mit dem aktuellen regelwidrigen Vorgehen äusserst unzufrieden.

Rutscht beim Wegnicken mit dem Ellbogen von der Tischkante und ist wieder hellwach.
Wie mir scheint, ein ansteckendes Virus ...

Mr. Speaker,




ich möchte meine Stimmabgabe bei der Personalie McDymond begründen: Ich sehe die US Army lieber führungslos, als von einem General geführt, der unter einem demokratischen Präsidenten diente und den eine republikanische Präsidentin auch ncht behalten wollte.
Es tut mir sehr leid für General McDymond, aber sein parteipolitischer Background ist einfach der falsche.

Ich würde den Dean of Senate bitten die Senatsleitung zu übernehmen.

Mr Speaker,




könnten wir Gesetzesnamen bitte ausschreiben und vielleicht direkt auch verlinken? Was ist denn FEA? Für Neulinge wäre es nett auf derartigen Polit-Sprech zumindest im Eingangsstatement zu verzichten. Wir wollen doch alle, dass eine möglichst breite Masse den Ausführungen und Debatten im Kongress folgen kann
Abkürzungen sollten zumindest in Bills vermieden werden damit einjeder weiß worum es genau geht, finde ich.

Mr Secretary,
Ihnen steht in den Kammern des Kongresses gewöhnlich kein Rederecht zu, ich bitte Sie daher, solche Anfragen in Zukunft an das Präsidium zu richten und rufe Sie auf, das Rednerpult zu räumen.




"FEA" ist, um dennoch zu antworten, die übliche Referenzierung des Federal Election Acts.

Honorable Senators,




ich möchte aufgrund dessen dass der Dean of the Senate nicht reagiert vorübergehend die Sitzungsleitung im Senat übernehmen.
Sind die anderen Senatsmitglieder damit einverstanden? Ich habe mich diesbezüglich auch bereits mit Senator Parsons unterhalten da er normalerweise nach dem Dean die Senatsleitung übernehmen würde.

Einverstanden. Ich danke Ihnen, Senator Smith.

Ich bin ebenfalls einverstanden und danke Senator Smith dafür.